BLiSS Art Trail
Earlier this year we were invited to take part in the BLiSS Art Trail,  a brilliant initiative by Kim Proven of the Loch Earn Tourist Information. The idea was to select local artists to display their art and create a sculpture trail, which would encourage people to visit this beautiful and often overlooked part of the country.
We decided to rotate some of our sculptures between the trail and our summer trade shows, which would give everyone the opportunity to view more of our work. All the pieces were very well received, including our amazing stag – 'Fraser Briar', who is our first ever piece of 'ferrous topiary', our lovely giant sunflowers and psychedelic party animal Bill the Bull, who hates to miss out on anything fun.
The most recent installation 'Blawn wi the Wind' (thistles) has caused a stir on the Facebook page 'Scotland From The Roadside', where its photograph was viewed, liked and shared thousands of times and found its way onto the STV pictures of the week. Thanks goes to Lynn Wishart who took such a beautiful picture of our sculpture.
We have loved taking part in the Bliss Art Trail and hope we'll be invited back. If Bill behaves himself, this might just happen.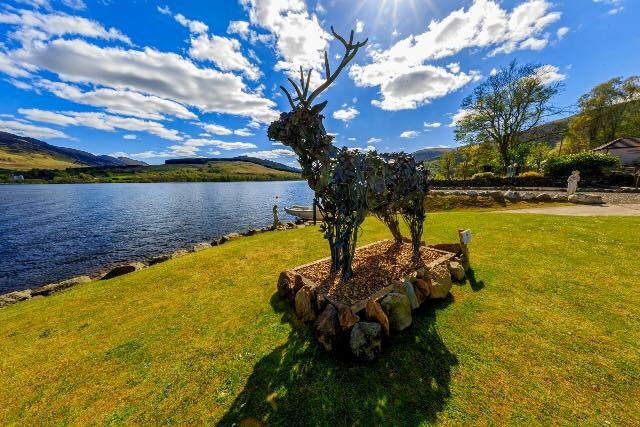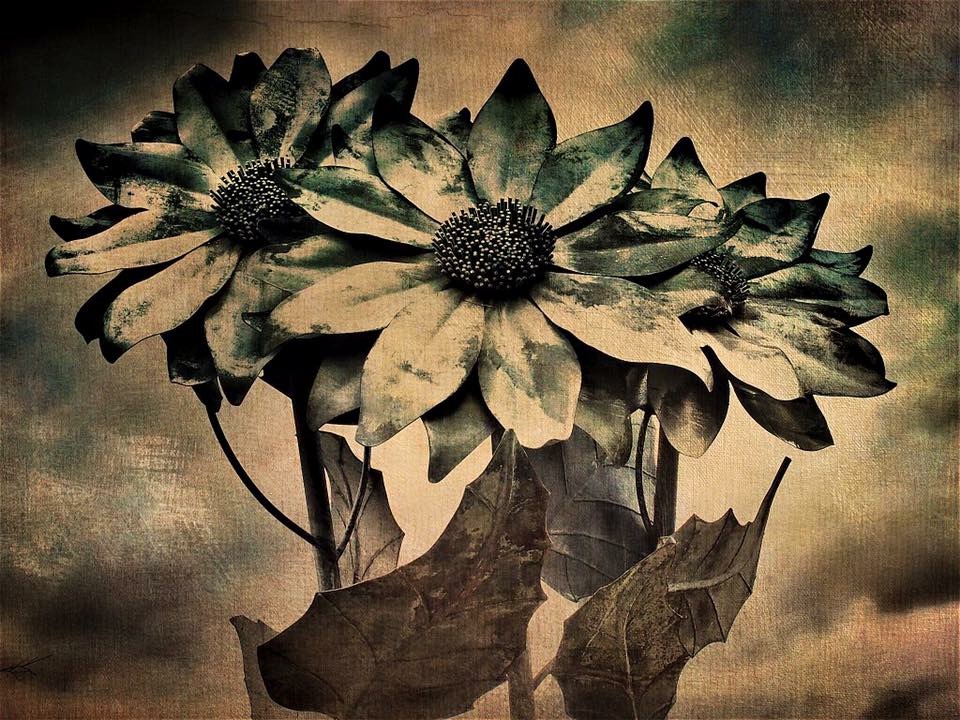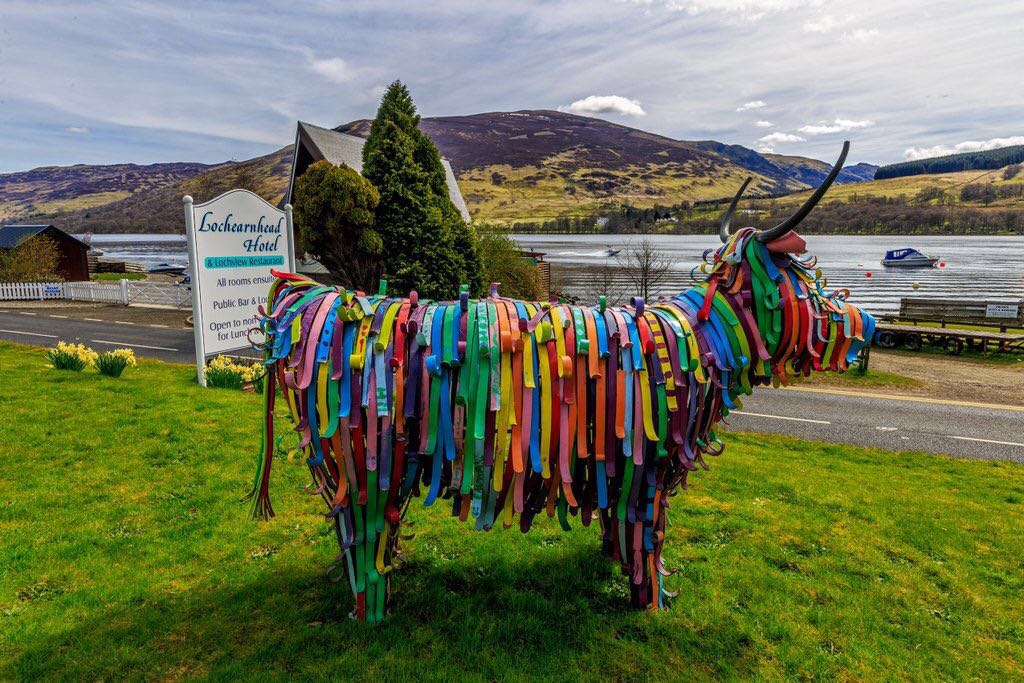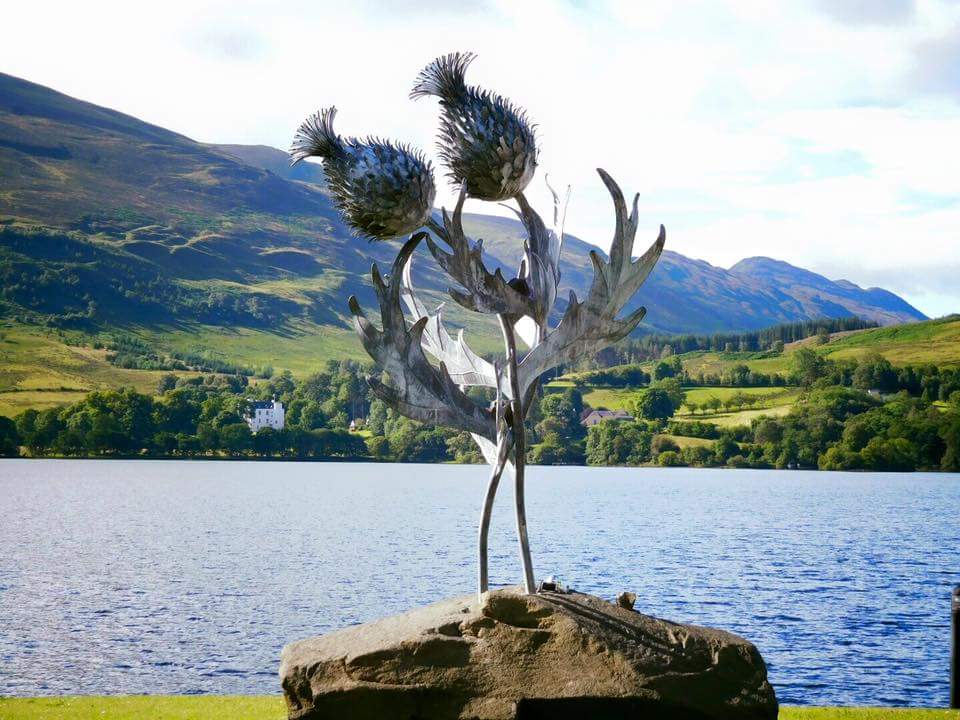 More information about the Bliss Art Trail, which is on until the end of the year, can be found on the following link :
http://www.robroycountry.com/blisstrail
© K Paxton Blacksmith
Artfe.uk
Blacksmith Art | Metal Sculpture Art | Architectural Sculpture | Sculptures Scotland | Culture Sculpture | Edinburgh Airport Sculpture | Gretna Green Sculpture