Coollaboration
Kev Paxton & Steve Brown
Fans of the artist Steven Brown will understand his delight when one of his customers brought to his attention our lovely Highland Coos.
They say great minds think alike and perhaps they do because his technicolour coo paintings bear a remarkable resemblance to ArtFe pin up Bill The Bull.  As Steven's work embodies a similar ethos to our own, a mutual admiration and respect was born.
Wasting no time at all, Steven asked if we would make a special version of our Bill for his new destination store in Ayr and no sooner had he asked, we were onto it.
'Stevie Coo', as we have named him, was painted by ArtFe's brilliant Graffiti artist Ginge, using Steven's colour palate. The resulting sculpture is a spectacular riot of metal & mayhem.
Stevie Coo will take pride of place in Steven Brown's store and will no doubt delight his loyal and rapidly growing following.
If you visit the store you'll be able to catch another one of ArtFe's funkier sculptures. We are pretty sure the sculptures will be a talking point in the town.
We wish Steven and his team every success with their new venture.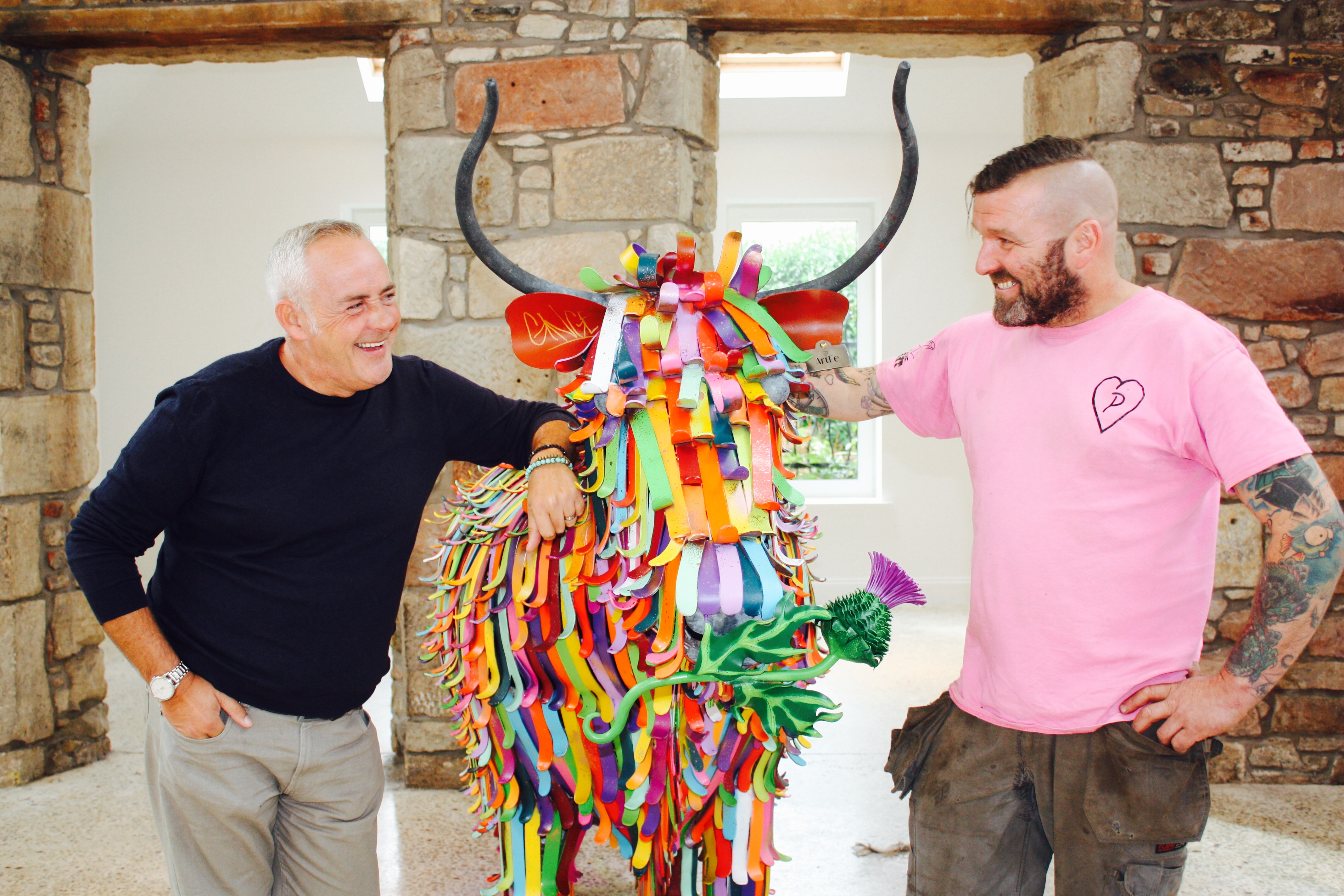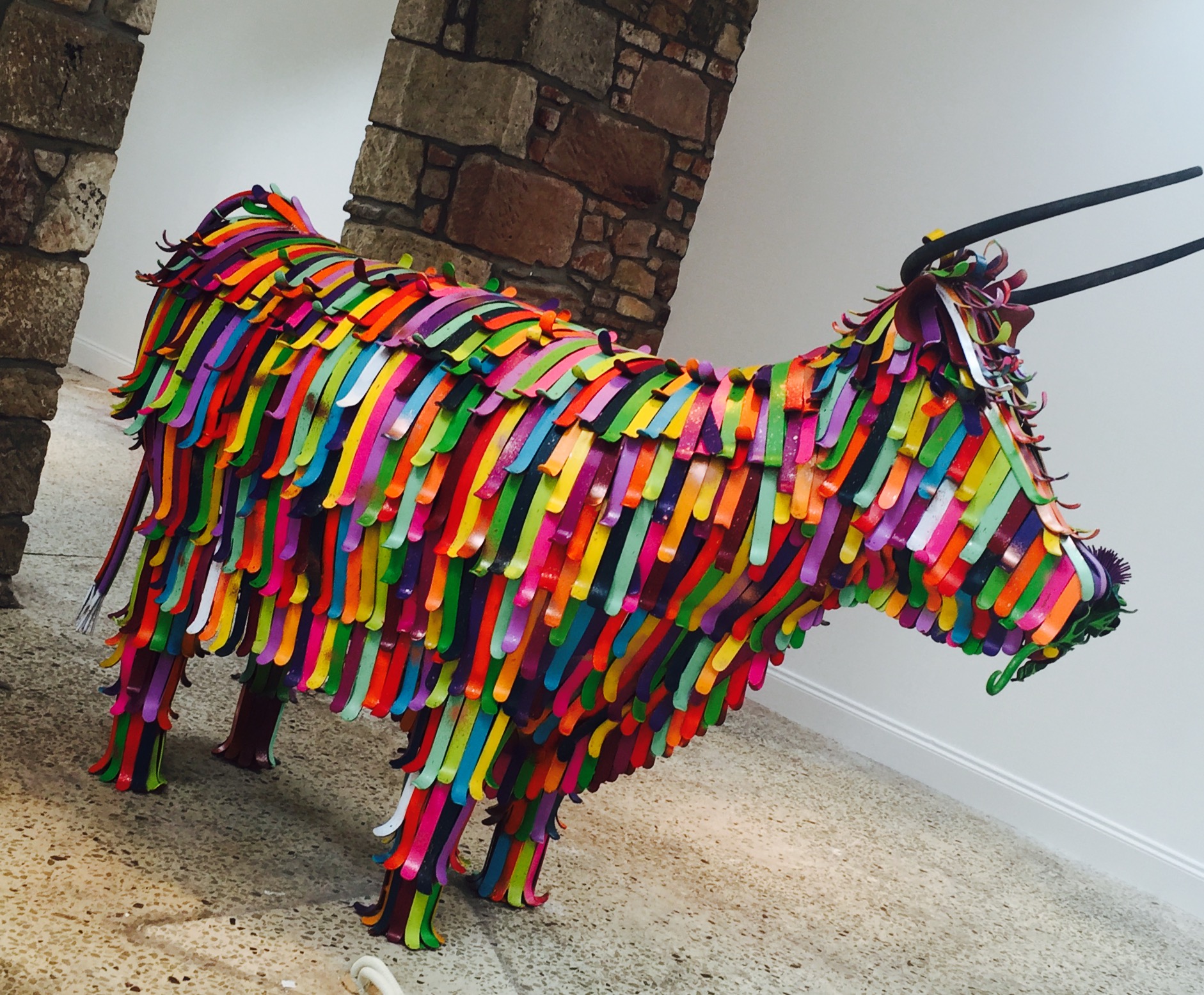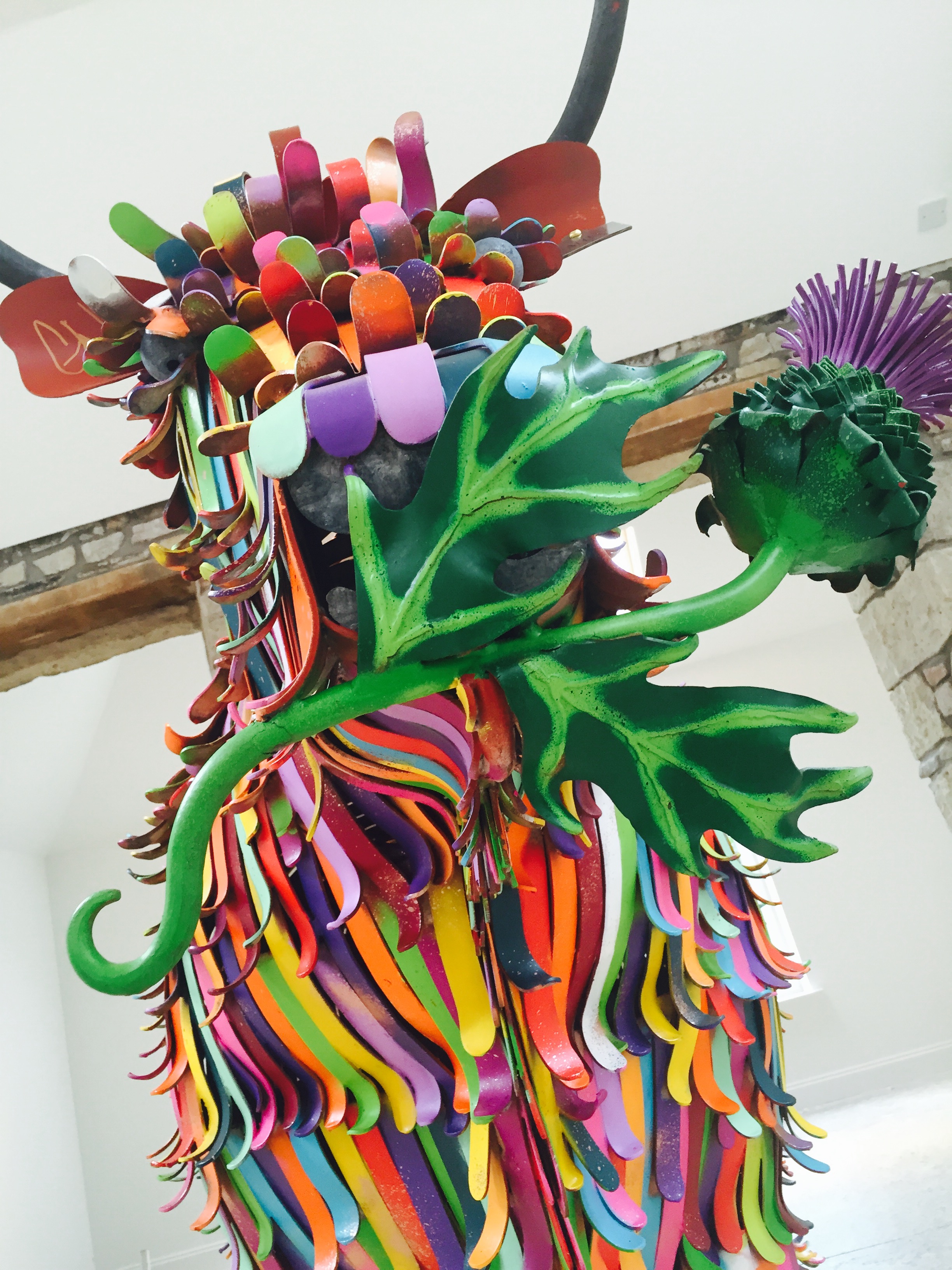 © K Paxton Blacksmith
Artfe.uk
Blacksmith Art | Metal Sculpture Art | Architectural Sculpture | Sculptures Scotland | Culture Sculpture | Edinburgh Airport Sculpture | Gretna Green Sculpture