Pittenweem Arts Festival 2017
We are back for the 3rd year at the Pittenweem Arts Festival and this time we are on tour with the Rock'n'Roll Herd of Fame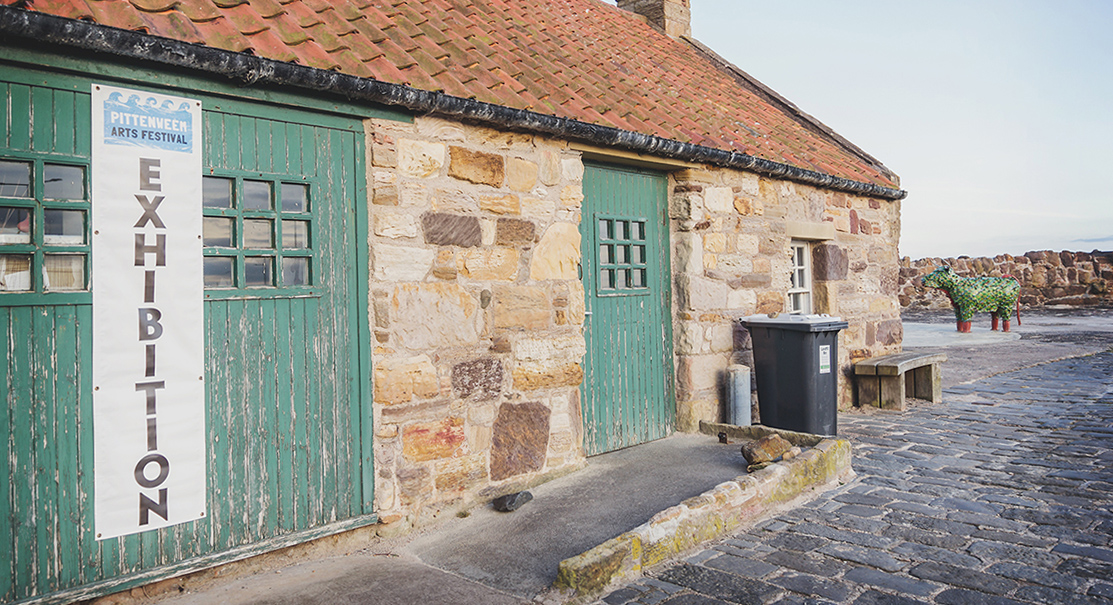 This quirky and picturesque fishing village provides the perfect backdrop to showcase the beautiful and amazing work of local artists. Pittenweem itself has thirty artists in residence in the town and many more come from the surrounding area to exhibit their work. You could be forgiven for believing you were wandering around a town full of galleries, but these are the homes of the artists and fellow residents of Pittenweem. The front rooms, courtyards and gardens of the towns beautiful fisherman's cottages, are transformed into galleries for the eight days of the festival. We feel as though the Pittenweem Arts Festival is quite unique and is fast becoming a highlight on the ArtFe exhibition calendar.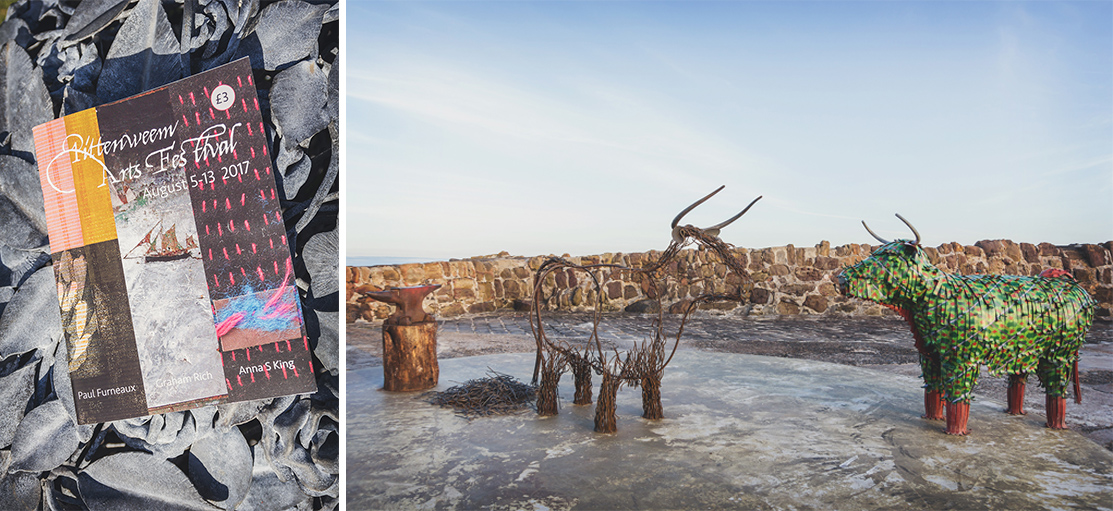 This year we have six of our full sized Highland Coos and a very important new Coo… We've hauled one our our anvils from the Smiddy, right up to Pittenweem and we are giving visitors the opportunity to have a hand at bending bars, which will soon form the body of the latest coo. When completed, it will be gifted to our favourite charity, 'It's Good 2 Give' and will be auctioned at one of their events to help raise funds. Read all about their incredible work here and how this money will be put to so much good use.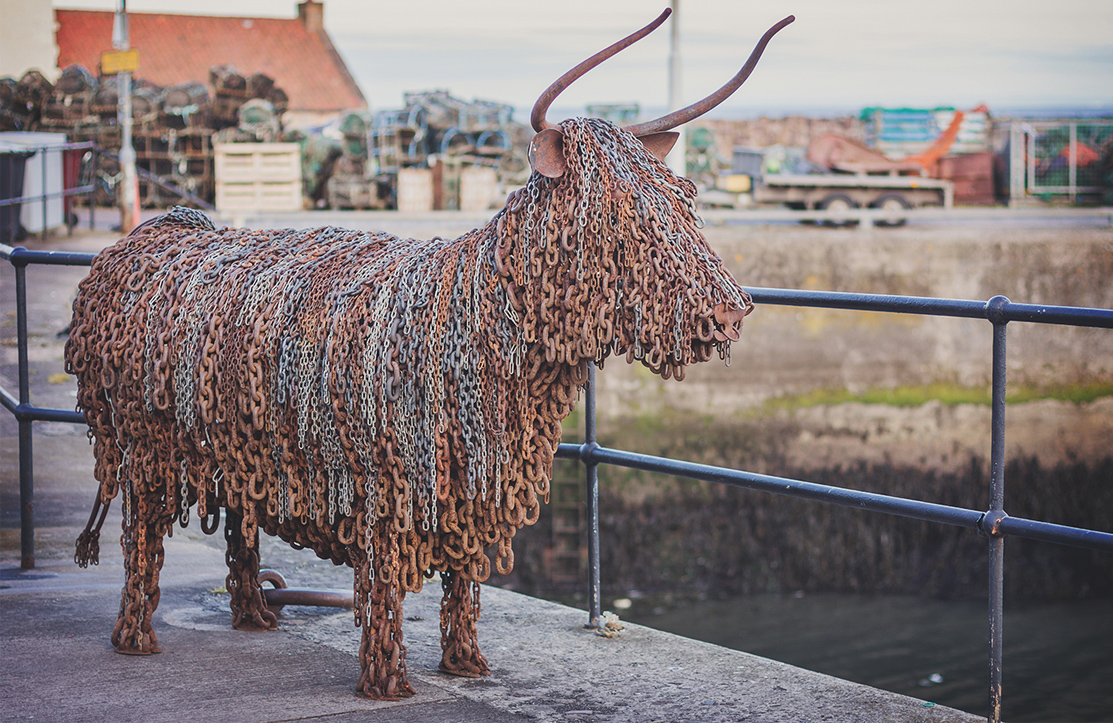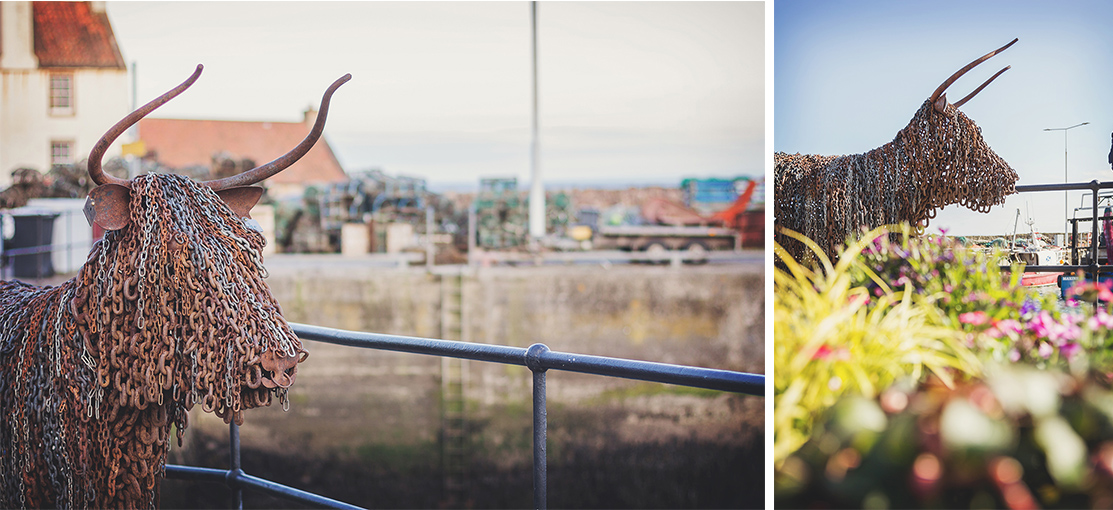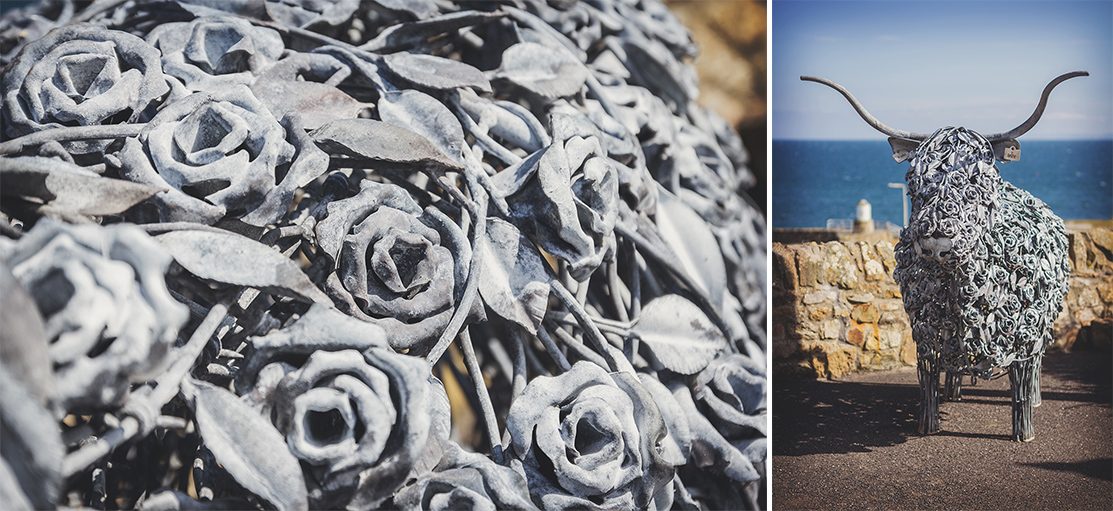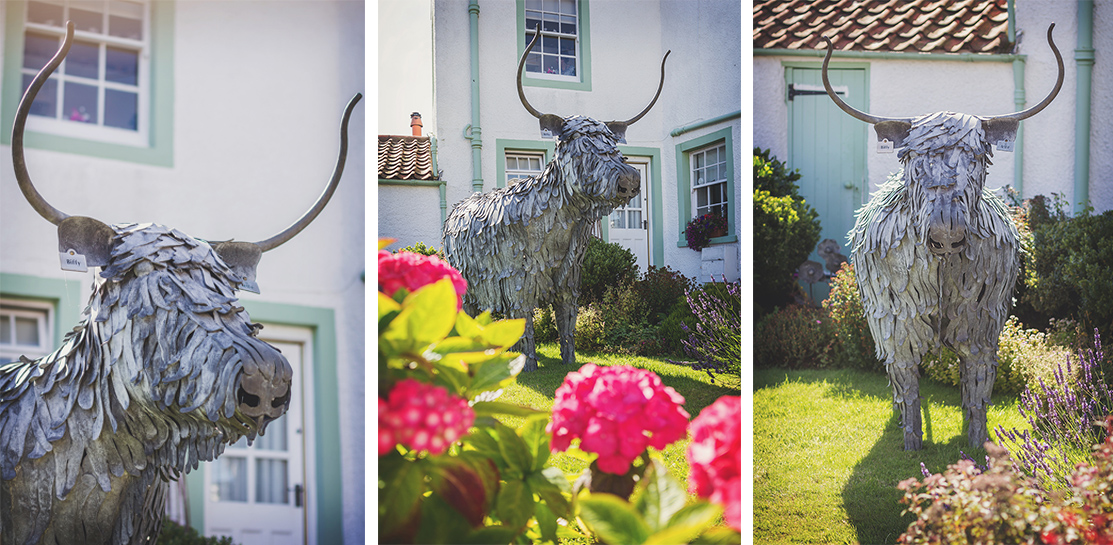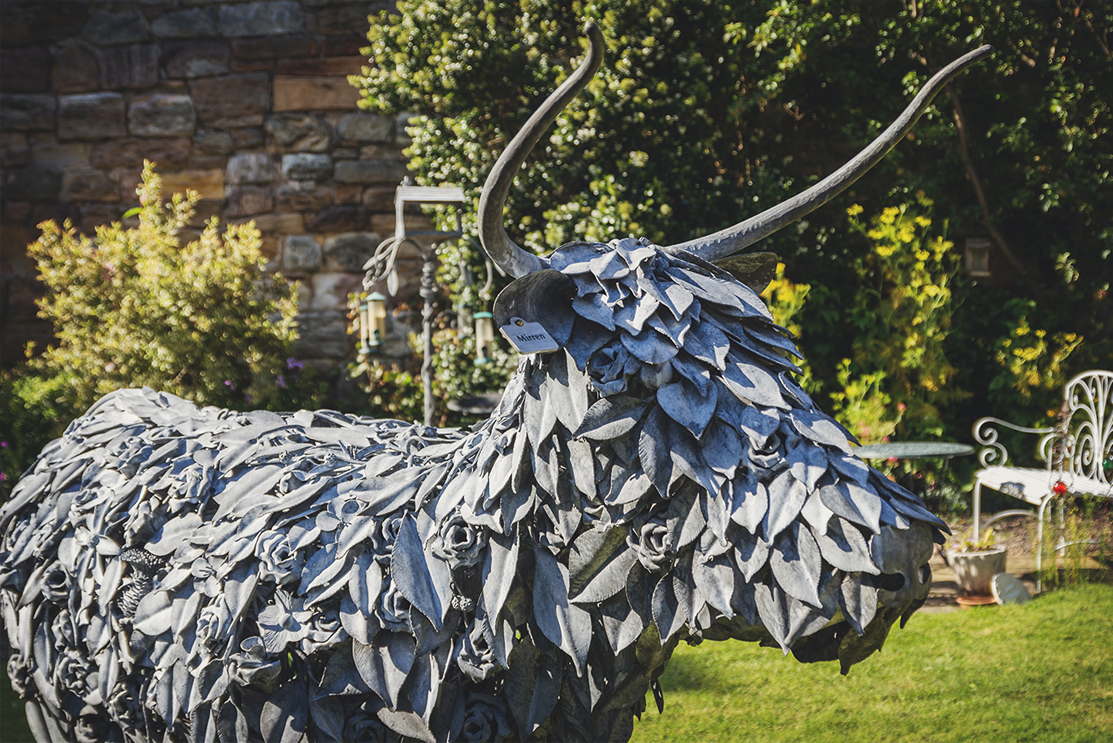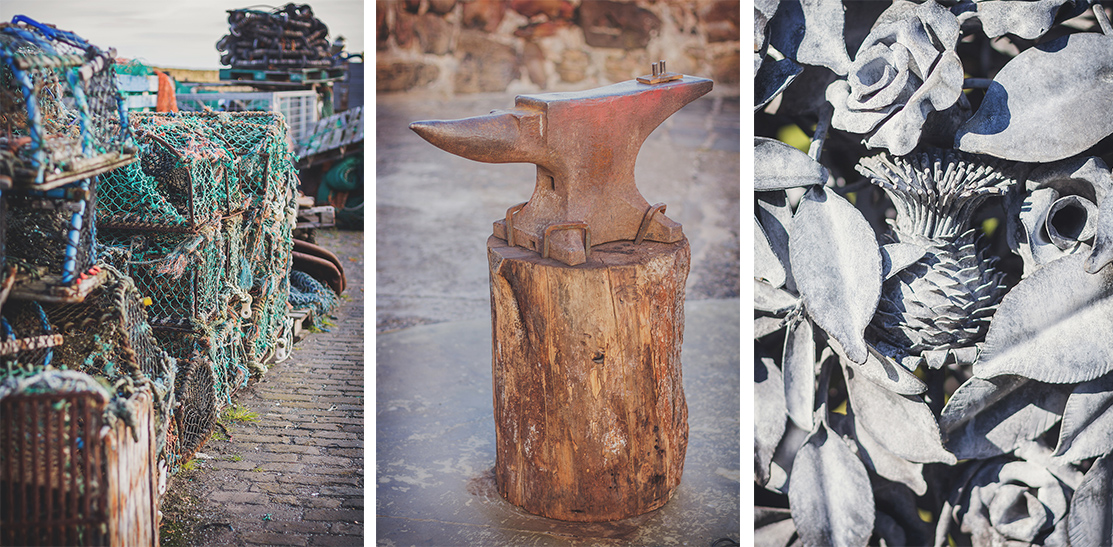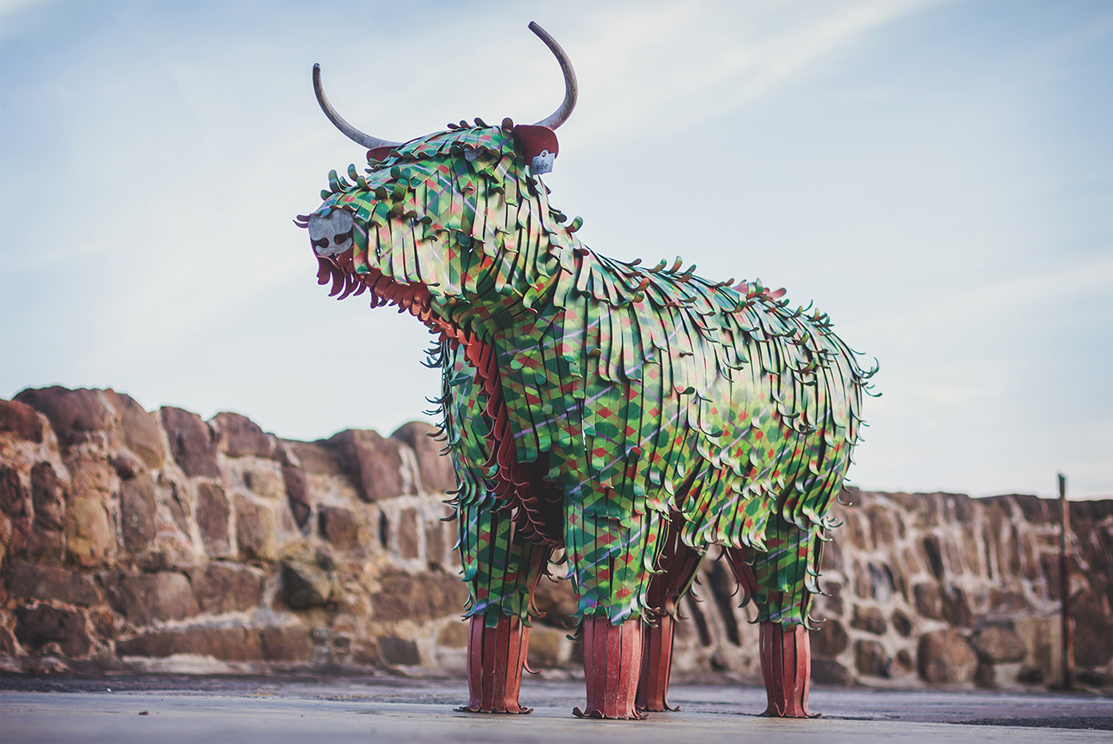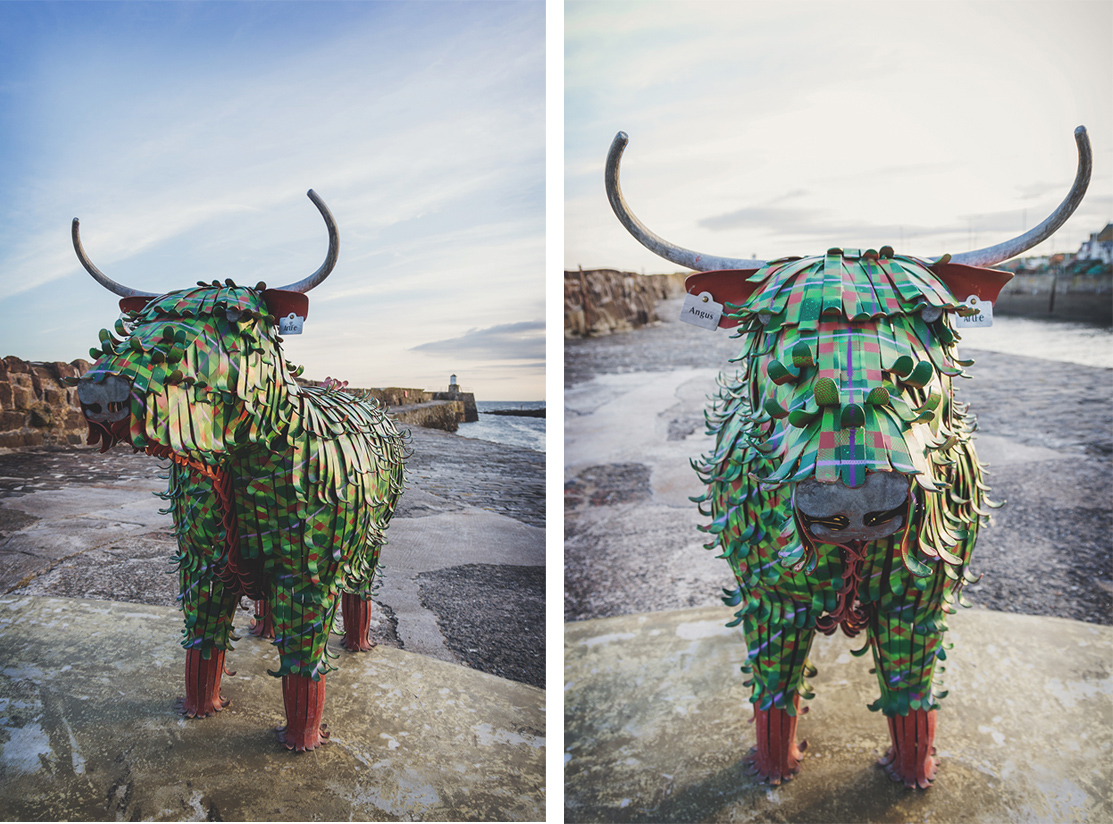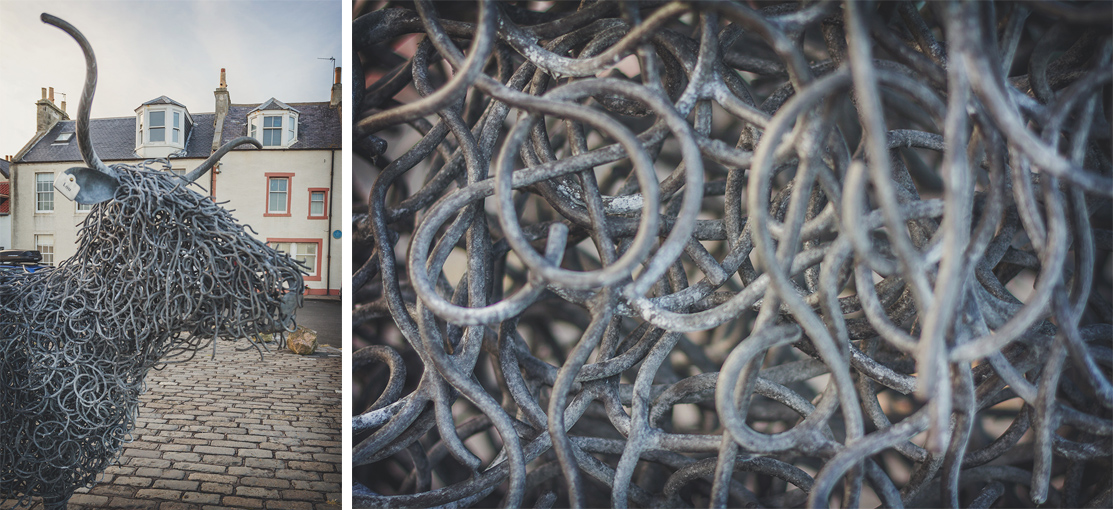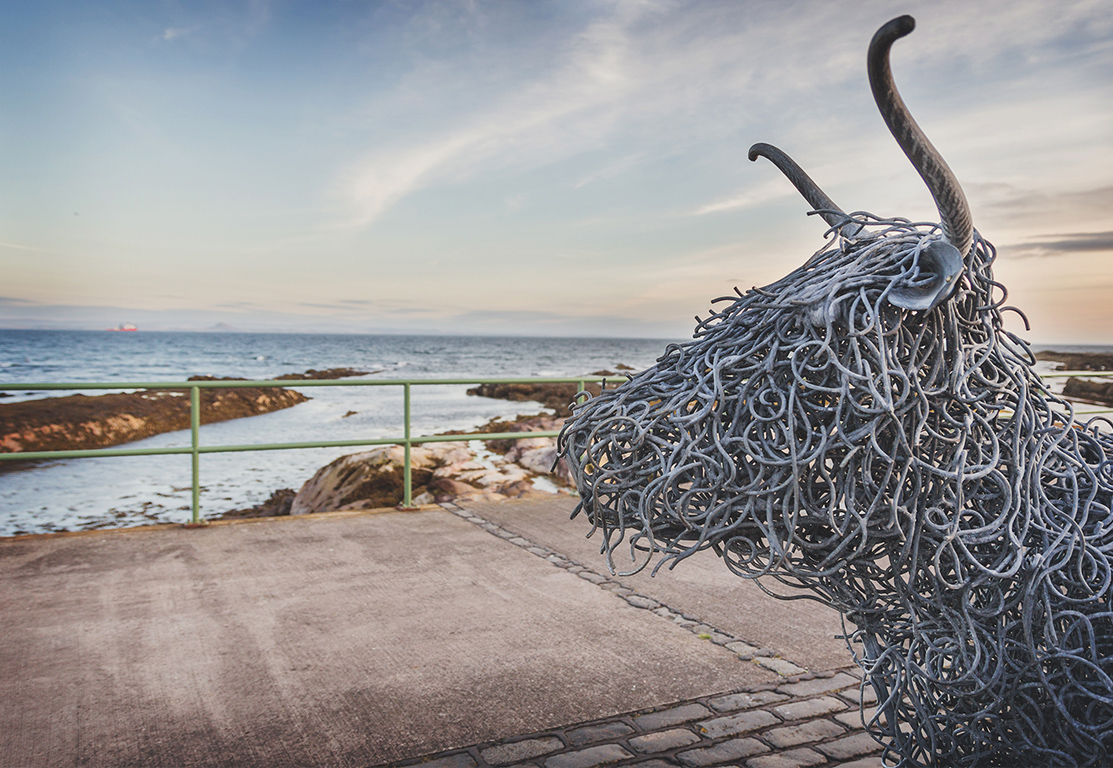 The festival ends Sunday 12th Aug, when Lemmy, our heavy metal coo, made from upcycled agricultural chain and his band buddies, are sadly splitting up due to moosical differences.
© K Paxton Blacksmith
Artfe.uk
Blacksmith Art | Metal Sculpture Art | Architectural Sculpture | Sculptures Scotland | Culture Sculpture | Edinburgh Airport Sculpture | Gretna Green Sculpture
Photography © Robert Michael Wilson